Garapa is a wonderful alternative to Bamboo and Pine wood decking for a number of reasons. Sustainably harvested and cultivated, each Garapa deck board that you install is also extremely durable. Garapa wood is naturally resistant to termites. You also get the benefit of a truly golden appearance that doesn't requiring staining.
Garapa needs to be on your short list of decking options if you want decking that:
Costs less than PVC and composite decking
Is free of chemicals unlike Bamboo decking
Is over 2x harder than Redwood decking
Has a 30+ year life span
Is easy to maintain
Resists splinters and is safe for bare feet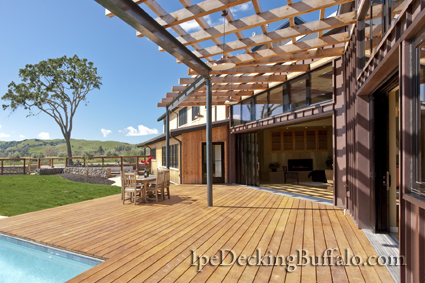 Our garapa prices can'be be beat. Contact us to get a free price quote today.