Cumaru is so highly regarded among builders that it's earned the nickname, "Brazilian Teak". What makes Cumaru an ideal decking material for Buffalo homes?
Cumaru creates decks that are:
Less expensive to buy and install than composite decking
More reliable than Redwood or Bamboo decks
Resist mold and decay naturally with no chemicals required
Easy to maintain with periodic cleaning
Nearly as durable as Ipe, but cost less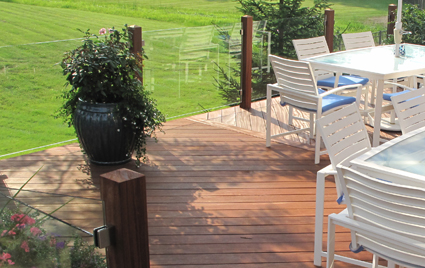 Our cumaru prices can'be be beat. Contact us to get a free price quote today.